The Importance of Making Your Plea Decision Carefully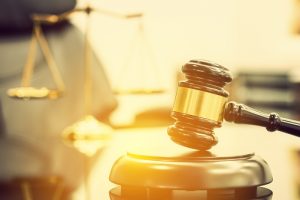 When you are arrested for drunk driving and arraigned on criminal charges, you will have the opportunity to enter a plea of guilty or not guilty.  Our Houston DWI lawyers know that it is important to choose your plea carefully. You should be able to negotiate a lesser sentence if you agree to plead guilty, but you will lose the opportunity to avoid conviction if you choose this option.
Recently, one Houston woman first decided to plead not guilty to the charges she faced for drunk driving. However, four days into the trial, she changed her plea to guilty. This decision was an unusual one and prosecutors believe that it may have been a good strategic call. However, it is generally better to be informed prior to trial about your options and to make the choice before the case goes to trial about whether to plead guilty or not guilty.
Choosing a Plea in a Drunk Driving Case
According to My Fox Houston, the woman who changed her plea mid-trial was charged with driving drunk in the wrong direction on I-45. The driver was accused of drinking four beers and 17 shots, and then driving her vehicle in the wrong direction at approximately 3:00 in the morning. She reportedly slammed head-on into a car carrying two teenagers and a 21-year-old.
The driver of the car, who was 19, died in the car accident and an 18-year-old passenger also lost his life. The 21-year-old in the car lived through the accident but sustained serious injuries. He testified to the court at trial about how his injuries impacted his life and about what it was like getting out of the car and knowing his friends were dead.
The alleged drunk driver at first pleaded not guilty to the charges, although her blood-alcohol level was reportedly at .30 when the legal limit is just .08. She has been out of jail for the past year on bond, but when she pleaded guilty, she was taken into custody.  Prosecutors have indicated that they are asking for the maximum penalty against the woman in order to send a strong message to the law-abiding community of the serious consequences of drunk driving.
Prosecutors believe that the woman in this case may have chosen to change her plea from guilty to not-guilty in order to garner sympathy with the jury to get a lighter sentence. The prosecutor reported surprise at the decision, indicating that he had prosecuted more than 200 cases at trial and not seen a similar tactic.
By waiting until the trial was underway and by surprising the prosecutor with the change from a not-guilty to a guilty plea, the woman gave up her chance to try to negotiate with the prosecutor. In some cases, prosecutors will allow for more lenient sentencing if the defendant agrees to plead guilty instead of going to trial. Changing a plea at trial typically signals the defendant felt she would ultimately lose the case.
Making the decision on how to plea needs to be done strategically. An experienced DWI defense lawyer can help those accused of driving under the influence to make an informed choices at each stage of their case.
You need an experienced, aggressive Texas DWI lawyer.  Call 1-800-989-6839 today for your free consultation. More than 20 years experience.