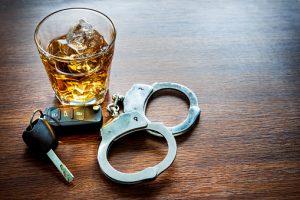 A DWI arrest in Texas could result in an administrative suspension of your drivers license, as well as criminal penalties if you are convicted of violating laws against driving while under the influence of either drugs or alcohol. The way you respond when you are arrested and charged is going to make a big impact on whether you are able to drive, as well as on whether you are convicted of driving while impaired.  You need to develop an effective legal strategy for dealing with charges, with the goal of avoiding penalties whenever possible or minimizing the consequences which could be associated with a guilty verdict after a DWI arrest.
What Should You Do After a DWI Arrest in Texas?
The first thing to do after a DWI arrest in Texas is to get legal help. Having an attorney can make the rest of the process much simpler since you will have a knowledgeable legal advocate looking out for you, advising you of deadlines, and assisting you in preparing your defense.
Another important thing to do right away is to deal with the administrative license suspension In Texas, you will have your license suspended automatically for 90 days if your blood alcohol concentration is .08 or higher. If you refuse to take a BAC test when there is legal justification for law enforcement to administer such testing, you will face an automatic 180 day license suspension. The administrative suspension is entirely separate from any criminal proceedings which will move forward against you. To fight it, you need to request a hearing.  Your attorney can help you to request a hearing and to make arguments against a license suspension.
In addition to dealing with the administrative suspension, you also have pending criminal charges. To respond to these charges, you must first decide how to plead. Even if you plan to plead guilty, you should try to do so in a strategic way. A prosecutor may be willing to give you a favorable plea deal — which could involve lesser charges or reduced penalties — if you negotiate with the prosecutor before admitting guilt.
If your plan is to plead not guilty, you should begin immediately looking for ways to undermine the prosecutor's case against you. An acquittal can be secured if you introduce reasonable doubt, which means all you must do to avoid a guilty verdict is make it impossible for a prosecutor to meet the burden of proving guilty beyond a reasonable doubt. If you can make a jury question the way evidence was handled or tests were performed, this should be sufficient to be acquitted.
In some cases, you may also wish to prepare a motion to suppress, which is a request submitted to the court to prevent evidence from being used against you if the evidence was collected in violation of important Fourth Amendment protections. Your attorney can help you determine if it may be possible to stop the prosecutor from using certain evidence, and can assist in arguing to the court regarding why the evidence in question should not be admitted. Without evidence, an acquittal becomes more likely or the prosecutor may even have to drop the charges.