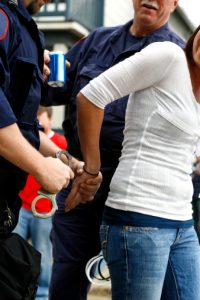 Across Texas, campus police are cracking down on student drinking. In many cases, that means they are targeting students who drink and drive.
The trend goes back several years. DWI arrests on college campuses in Texas jumped 22.4 percent from 2013 (1,358) to 2014 (1,668), according to U.S. News and World Report. That was the fifth-largest increase among states. More specifically, the report cited West Texas A&M (from four to 18, up 376 percent) and Texas A&M Corpus Christi (30 to 119, 285 percent).
More recently, The Daily Texan reports that DWI arrests at the University of Texas at Austin rose from 26 in 2015 to 60 in 2016, thanks to a more aggressive approach by some officers. One officer said he could foresee arrests reaching into the hundreds annually.
The crackdown is not limited to the Lone Star State. In recent years, the targeting of student drinking in general has been reported at Temple University, the University of Wisconsin at Madison and, according to The New York Times, the University of Michigan, the Ohio State University, Boston University, Stanford University and Indiana University.
DWIs carry heavy consequences
Drinking and driving carries consequences that extend far past a student's years at school. According to the Texas Department of Transportation, a first offense can mean a fine of up to $2,000, three to 180 days in jail, loss of license for up to a year, and an annual fee of $1,000 or $2,000 for three years to retain a license. With a second offense, penalties include a fine of up to $4,000, one month to a year in jail, loss of license for up to two years, and an annual fee of $1,000, $1,500 or $2,000 for three years to retain a license.
With a third offense, punishment increases to a $10,000 fine, two to 10 years in prison, loss of license for up to two years, and an annual fee of $1,000, $1,500, or $2,000 for three years to retain a license. Also, after two or more convictions in five years, you must install a special ignition switch that prevents your vehicle from being operated if you've been drinking.
It's obvious that Texas colleges and universities are serious about combating student drinking. Unfortunately, what often happens at the same time is that overzealous police and prosecutors sometimes seek to make an example out of innocent students. Campus police, in particular, are not often trained to properly handle delicate legal matters and can make mistakes along the way. Common errors range from stopping a motorist without an acceptable reason to improperly administering a sobriety test.
Know your rights
If you are facing a DWI charge, you need an experienced legal advocate who will not tolerate the questionable tactics employed by police and prosecutors. Texas DWI lawyer Joseph LaBella has been specializing in cases like yours for 20 years, serving the Houston and The Woodlands areas, Conroe, and Montgomery and Waller counties. His insider knowledge of the police and courts in the region gives him, and you, the advantage.
Attorney LaBella has obtained dismissals in hundreds of cases and has a remarkable 90 percent success rate in cases that he has tried. Schedule a free consultation by visiting our website.