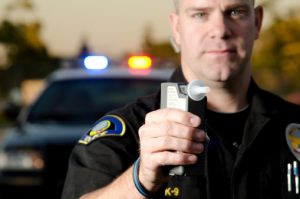 Texas will soon be seeing some changes in their warrant system. A new set of regulations designed to hasten the process of obtaining warrants for blood draws in DUI cases in on its way. The new technology is expected to alter the way drunk driving traffic stops operate in the Lone Star State.
According to KXAN.com, the technology was developed by Law Enforcement Advanced DWI/ DUI Reporting System (LEADRS), who are in the process of training municipal court judges in several Texas counties how to use the technology. Ordinarily, a DUI/DWI stop can take hours, but with technology that will allow an officer to send a blood warrant directly to a judge, who can review, sign and send the warrant back electronically. This eliminates the need for a sit-down warrant to be issued, which can make the process excruciatingly slow.
The feature is necessitated by the outcome in the U.S. Supreme Court case of Missouri v. McNeely. The question raised in that case was whether the natural dissipation of alcohol in one's blood stream constitutes an exigency in every case sufficient to justify initiation of a blood test absent a warrant. Justices ruled it does not. That means if you do not consent to a blood draw when stopped for a DUI, police must first obtain a warrant to do so.
Failure to obtain a warrant for this purpose, as our Houston DUI defense attorneys can explain, can mean the results of that blood draw could be suppressed in court. If the court does suppress it, it may not be used against you to prove guilt.
Proponents of the LEADRS system say it serves to make the process of obtaining that warrant more streamlined. Rest assured our defense lawyers will be watching these procedural issues closely for any potential violation of a defendant's rights.
One sergeant from the Leander Police Department (half hour outside of Austin) was quoted as saying a typical DWI traffic stop from beginning to end can take anywhere from four to six hours. That process involves finding a judge who must physically sign the warrant. This can take over an hour on its own.
In counties that do not have a magistrate available around-the-clock (some have offices in the local jail). In these situations, officers must drive to the judge's house or else meet them somewhere to sign the warrant. All of this must happen prior to the suspect being transported to a local hospital to have the blood-alcohol test. In that frame of time, of course, a defendant's blood-alcohol concentration level can drop. The pace at which one metabolizes alcohol can depend on a myriad of factors, including the individual's size, tolerance, diet and personal body chemistry.
The new LEADRS system will allow officers to remain at the scene of the DWI traffic stop, where they can forward the warrant for a blood test directly to the judge electronically. The judge can review it, add their signature and then return it electronically to the officer at the scene.
This, officials say, will help authorities obtain a blood-alcohol reading that is more accurate to the time of driving, which they say in turn will make for a more effective prosecution.
While it's certainly convenient, our defense lawyers see plenty of room for defendant rights to be sidestepped. For example, when an officer is standing directly before a judge, there is an opportunity for the judge to ask questions and seek further explanation. That does not exist with an electronic version. There is also concern judges may not pay proper attention to detail with electronic warrants.
The system is being tested as a pilot program in Leander and Liberty Hill. If it is deemed successful, it could be made available to all magistrates throughout Texas.
DWI cases can be extremely complicated, and the emergence of new technology to "streamline" the process can sometimes make it more complicated. If you or a loved one has been involved in a DWI incident, you need and deserve representation. Contact us today for a free case evaluation. We can help.