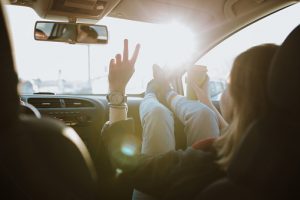 Visit Houston Texas has released a list of reasons why a spring break trip to the area is a good idea. The Azalea Trail, Pleasure Pier and the Houston Rodeo are among the attractions touted on their list.
While these may not be traditional spring break activities for college kids, some young people do visit Houston during spring break. Many come to Houston because their families and friends live locally and they want to catch up. Some college students stay in Houston because that's where their permanent residence is. Others may not have the funds or desire to go to another destination for spring break.
Regardless of why college students find themselves in Houston for spring break, many have one thing in common: they will be enjoying the bars and nightlife Houston has to offer. Spring break is traditionally a time when college students enjoy imbibing, and the young people in Houston are no exception. While there is nothing wrong at all with adults of age having a few drinks to celebrate their vacation, one thing to keep in mind is that there is also a markedly higher increase in DUI arrests during spring break.
Impaired Driving Can Lead to Arrest
The chances of a DUI during spring break are significant if you drink alcohol before you drive. Local law enforcement officials are fully aware that spring break brings rowdy vacationers, and police tend to be more on the lookout for possible signs of impaired driving during this time.
If you are arrested for impaired driving, you need to be smart about your next steps. First and foremost, this means calling an attorney for help. It is always important for young people to get proper legal assistance because their whole lives are in front of them. Having a DUI on your permanent record could make it difficult for you to get a job or get into grad school. For some serious offenses related to drugged or drunk driving, there is also the possibility for felony charges, which could result in loss of eligibility for financial aid under certain circumstances.
Your attorney can help you to respond to the accusations against you, with the goal of reducing the charges or avoiding conviction entirely. Sometimes fighting the DUI is the best approach to cope with accusations of wrongdoing if you believe acquittal is possible. Your attorney can also help you to explore plea deals and other ways to reduce possible charges and consequences.
Responding to charges can become especially difficult if you were visiting Houston for spring break and got arrested for drunk driving in Houston while living elsewhere. You likely will need to return to Houston from your home state to face criminal proceedings for DUI and a license suspension in Houston will follow you to your permanent residence.
An attorney can help you to respond with the minimum of return trips back to Houston. Your attorney's overall goal is to help you to get the best final outcome in a situation with many bad possibilities.