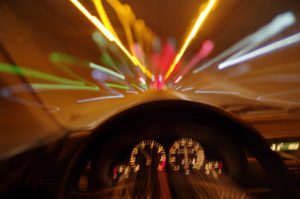 Over the Thanksgiving holiday in Texas, avoiding DWIs can be harder than at other times of the year. You may be more likely to be caught and arrested if you are impaired over Thanksgiving as compared with on any other day. There is a very simple reason why: police are really aggressive in going after suspected drunk drivers over the Thanksgiving holiday period. In fact, throughout the state of Texas, there are often "no refusal" weekends organized around this particular holiday season.
You need to know what your rights are if you are stopped during the "no refusal" weekend and drunk driving crackdown over Thanksgiving. If you find yourself faced with arrest, you also must be prepared to respond to charges in a strategic way.
Avoiding DWIs during Thanksgiving can be an especially big challenge as a result of the methods used by police to enforce impaired driving laws. As NBC Dallas Fort Worth explained, police step up patrols over Thanksgiving. These are not just regular patrols either. One trooper with the Texas Department of Public Safety explained: "Lot of counties are doing what they call 'no-refusal weekends,' where you don't have a choice."
No refusal weekends refer to an inability to refuse to undergo a test of your blood-alcohol concentration. If police believe they have probable cause and you try to decline the test, police will bring you before a judge during a "no-refusal" weekend. The hearing will take place right away and the judge will assess whether or not there is reason to suspect impairment. If there is probable cause, the judge will issue a court order mandating that you submit to chemical testing to detect alcohol and drugs in your system. This could even include a court-ordered blood test.
No refusal weekends have always put motorists at a disadvantage by preventing them from declining to take a BAC test. In light of the recent Supreme Court decision to forbid states from compelling motorists to take warrantless blood tests through the use of criminal penalties, no refusal weekends have become an even bigger deal. While a motorist can now decline to undergo testing on a normal day and a warrant may not be immediately issued to compel such testing, no refusal weekends are set up to ensure a judge is ready to order a BAC assessment.
If your blood-alcohol concentration test shows impairment, you'll need to begin putting together strategic defenses to try to avoid a conviction. You should not assume the evidence obtained against you will necessarily be admissible, as there are circumstances under which a traffic stop or BAC test was a violation of your Fourth Amendment rights. If constitutional protections were violated when evidence was collected, the evidence cannot be used to secure a conviction in criminal proceedings.