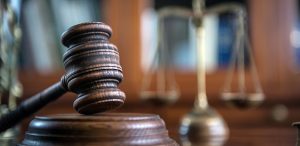 Any Houston DUI defense attorney knows that the best outcome when you are charged with drunk driving is to get the charges dropped or to be found not guilty by a jury. In some cases, however, there may be another alternative available for first time offenders who don't have a good defense against the charges. This alternative is to participate in a pre-trial diversion or pre-trial intervention program that makes it possible to avoid jail time and a criminal record.
In Harris County, the pre-trial intervention program that clients could participate in was called the DIVERT program for a long time. However, this year a new program took the place of DIVERT that, while it works in a similar way to prevent criminal conviction for drunk drivers, is much harder to qualify for. First-time drunk driving offenders interested in qualifying for the program should speak with a lawyer as soon as possible for help.
The Harris County Pre-Trial Intervention program
The new Harris County program for DUI offenders is called the Pre-Trial Intervention Program or PTIP for short. To be eligible to participate in PTIP, you must:
Not have ever been arrested for any crime as an adult, even cases that were dismissed.
Be charged with driving while intoxicated (DWI) in Houston or elsewhere in Harris County, Texas.
Be a legal resident of Harris County or have lawful legal status.
Not have been involved in a fatal accident while driving impaired.
Even if you meet the criteria and have no past criminal record at all, judges do not necessarily have to allow you to participate in the PTIP program. Certain other factors that could potentially result in you being rejected from taking part in the program include:
A blood alcohol content (BAC) of .15 or higher as demonstrated by a blood test, breathalyzer or other test of intoxication.
Being involved in any type of traffic accident while driving impaired.
Not having a valid driver's license at the time when you were driving impaired.
Not having auto insurance at the time when you were impaired.
If you are approved to become a part of the program, you will need to pay for a Substance Abuse Life Circumstance Evaluation, which costs over $200. You will need to meet all requirements associated with the PTIP program.
Fox Houston describes the PTI program as a "zero tolerance" program that lasts for a full year and that is very intense. Over the course of the program, you must undergo drug abuse classes and you must submit to routine urine analysis or other drug/alcohol testing. Electronic monitoring and outpatient services may be required and you may need to attend mandated counseling. The total cost for the program is around $3,000, and if you make any mistakes while you are participating in the program, you lose eligibility and will end up with the original DWI on your record.
While the program is a difficult one to get into and complete, it can be one more way an experienced DUI defense attorney can help a client avoid the consequences of a conviction.
You need an experienced, aggressive Houston DUI lawyer.  Call 1-800-989-6839 today for your free consultation. More than 20 years experience.