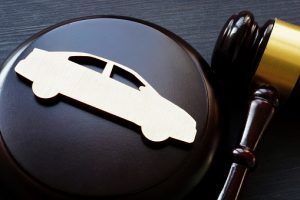 KXAN reported recently on a Texas man who was arrested for his fifth DWI.  The driver had caused a collision in I-35 which involved three automobiles. The driver's blood alcohol concentration was allegedly found to be .262 on toxicology reports, which is significantly over the .08 legal limit that applies within the state of Texas.
Repeat DWI offenses are very common, but the state is making an effort to stop people from getting repeat convictions. As KXAN reported, this effort is focused on helping drivers to get back behind the wheel while making sure they are not able to drive drunk once they have the opportunity to resume driving.
If you are arrested and facing charges of a first offense DWI in Texas, you need to understand the state's new approach to drunk driving offenders so you can make informed choice about how you wish to proceed.
New Texas Law Applies After a First Offense DWI In Texas
If you have been arrested for a first offense DWI in Texas, the penalties that you face include a possible fine up to $2,000, between three days incarceration and 180 days in jail, the loss of a license to drive for as long as one year, and an annual fee of between $1,000 and $2,000 to retain a driver's license over the next three years. It is also common for car insurance rates to rise significantly. The DWI conviction could also remain on your criminal record, affecting opportunities for jobs and for furthering your education.
As KXAN reports, however, first time offenders who are found guilty of drunk driving may not have to face a long license suspension that affects their ability to drive to work obligations and to fulfill family obligations. This is because a new law, which went into effect in September, allows some first time offenders to continue driving as long as they install an ignition interlock device into their vehicle.
For a first offense, it is possible for an ignition interlock device to be used instead of a license suspension for between 90 days and one year. This option actually makes it difficult or impossible for someone to drive drunk because a driver has to blow into a breathalyzer test on the ignition interlock device which is installed in the car. If the BAC is above .08, the driver cannot drive the car.
Some research has shown an ignition interlock device can reduce repeat offenses, although other data suggests this effect lasts only as long as the device remains on the car. The good thing, however, is that if you are eligible, you can agree to have this device installed so you won't face a lengthy license suspension.
This does not necessarily mean you should plead guilty to a first DWI offense or that there aren't approaches to avoid conviction and avoid penalties entirely. It is important to explore all available options when charged with impaired driving so you can make the best choice for the short term as well as for your long-term future.
Call Joseph LaBella & Associates today at 800-395-5951 or visit http://www.texas-dwi-lawyers.com/ to speak with a Houston DUI defense lawyer. Serving Harris County, Montgomery County, and communities along Interstate 45 through The Woodlands and Conroe.