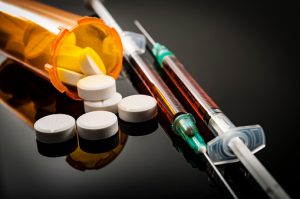 Drunk driving gets a significant amount of media coverage. Campaigns target drunk drivers, and holidays are especially known for increased enforcement at DUI checkpoints. With all this attention, it can be easy to forget that drugged driving is also prevalent in Houston. According to the Washington Post, 2015 was the first year in which drugged driving caused more traffic fatalities than drunk driving. These statistics have lead many law enforcement agencies to step up their efforts to target drivers who are impaired by prescription and recreational drugs. Houston defendants who have been charged with DWI, whether from drugs or alcohol, face severe criminal penalties and many other collateral consequences.
How Current Drugged Driving Laws Make it Difficult to Protect Defendant's Constitutional Rights
The Texas Penal Code Section 49.01(1) defines intoxication as not having the normal use of mental or physical faculties by reason of the introduction of alcohol or a controlled substance into the body.
However, despite the fact that driving under the influence of opioids is a crime, this law is incredibly difficult to enforce and prosecute. Like most other states, Texas has not been able to set a blood level at which impaired driving from drug use can be inferred. Unlike alcohol, researchers have not yet been able to confidently assess the point at which humans are likely to be impaired by such drugs. This makes it more difficult for officers to establish probable cause that a driver is impaired by drugs.
The Illinois Herald-Review interviewed officers to learn more about the challenges faced by drug recognition experts. One such DRE reported that he is often called to a scene when the suspect's blood alcohol content does not match his or her observed level impairment.
The vague statutory definition works both for and against defendants. From a prosecution standpoint, it is difficult to prove a charge when there is no definitive blood level for drug impairment, as there is for alcohol impairment. On the other hand, defendants are often left with only their own testimony that they did not feel impaired at the time of the offense. This testimony is rarely enough to persuade a jury. More importantly, a defendant may be forced to give up the constitutional protection against self-incrimination in order to invoke this defense.
A common example occurs when a defendant admits that he or she has been using a prescription medication, but is not impaired by it. This statement – which was intended to be used to clear the defendant of wrongdoing – can later be found at the center of the prosecution's case against the defendant.
These ambiguities in drugged driving enforcement make it even more important for DWI defendants to seek legal advice. If you or a loved one has been charged with driving while intoxicated by drugs, contact an experienced Houston DWI defense attorney as soon as possible. You have important constitutional rights which must be protected.