Houston DWI Enforcement Over the Thanksgiving Holiday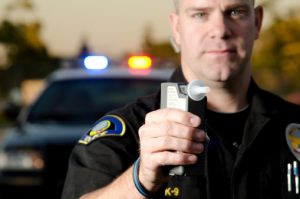 Law enforcement agencies across Texas step up DWI enforcement efforts during the holidays. Drivers should be prepared for this enforcement, and understand their rights if they do encounter police on the road after consuming alcohol.
Thanksgiving isn't generally seen as a wild holiday, but it has become one of the top holiday weekends for drunk driving accidents (and in turn, for DWI enforcement). Authorities have speculated it has to do with college students and others returning to their home towns to catch up with old friends the day before the big feast.
Knowing that your odds of DWI arrest in Texas are much higher on a holiday weekend, it's best to take measures to avoid those encounters. Although drinking and driving aren't technically illegal, problems can arise when normal faculties are affected and/or blood-alcohol content meets or exceeds 0.08.
Texas DWI Law
The Texas Penal Code Section 49.01(1) defines intoxication as not having the normal use of mental or physical faculties by reason of the introduction of alcohol, a controlled substance, a drug, a dangerous drug, a combination of two or more of those substances, or any other substance into the body. This means that defendants can also face the consequences of DWI if they are under the influence of drugs. This can include recreational drugs, medicinal marijuana, or even lawfully prescribed medications which were used as directed.
This statute has been put to use more and more frequently as America's opioid crisis expands to its roadways. According to the Washington Post, 2015 was the first year in which drugged driving caused more traffic fatalities than drunk driving.
How Texas Law Enforcement Agencies Increase Their DWI Enforcement Efforts Around Holidays
The law enforcement agencies of Texas – like those of many other states – step up DWI checkpoints and other enforcement measures during holidays which are the most likely to result in drunk driving. The Sugar Land Patch reports on such a campaign produced by the Sugar Land Police Department over Memorial Day weekend. And here in Houston, the Fourth of July saw increased DWI enforcement efforts by the Houston Police Department. Click2Houston interviewed one sergeant who reported an increase in drivers impaired by a combination of drugs and alcohol, or multiple drugs.
Thanksgiving is also a time of enhanced DWI enforcement in Houston. The Katy News reports that 2016 was the third consecutive year in which the Regional DWI Task Force was assembled over the Thanksgiving holiday. While the details of 2017 Thanksgiving DWI enforcement have not been released, it is likely that similar enhanced enforcement strategies will be implemented throughout the Houston area.
It is now easier than ever for drivers to avoid the many consequences of DWI by simply getting another ride. Ride sharing apps such as Lyft and Uber allow drivers to summon a ride exactly when and where they need it. The Uber fare pales in comparison to the fines, court fees, attorney's fees, and other expenses associated with a DWI. If Uber or Lyft are not available in your area, a designated driver or taxi can be used as a backup.
Accessing more backup options for rides reduces the likelihood of driving while intoxicated. If you are arrested on suspicion of DWI, be sure to contact a lawyer as soon as possible. An experienced Houston DWI attorney will ensure that your constitutional rights are protected during any criminal proceedings.